Something I love about Georgia is that tens of mushrooms emerge from the mossy soil below the trees in shaded backyards like gumdrops in Candyland. Within a few days of swelling to an enormous size, they shrivel up and disappear into the earth, leaving each passerby the unique chance to harvest, photograph, or simply just acknowledge their existence.
The first few times mushrooms presented themselves at my Georgia residence, I feared they were poisonous. The fungi ranged in size and shape, some with clear domed tops and others in knobby shapes that made them hard to identify. Luckily for me, the recent appearance of chanterelles coincided with a video I just watched by Alexis Nikole Nelson on Instagram, although her helpful foraging tips can also be found on TikTok and Facebook. Additionally, she was interviewed by Grist in this article. I was able to discern between chanterelles and false chanterelles with the help of this identification guide by Mushroom Appreciation. The false gills on my chanterelles wouldn't come off when I picked at them, and the mushrooms didn't taste sour after cooking. Although I found a quick and easy recipe for chanterelles on toast from NYT Cooking, I modified it to make chanterelles on a cinnamon raisin bagel seasoned with olive oil, butter, lemon, and spices.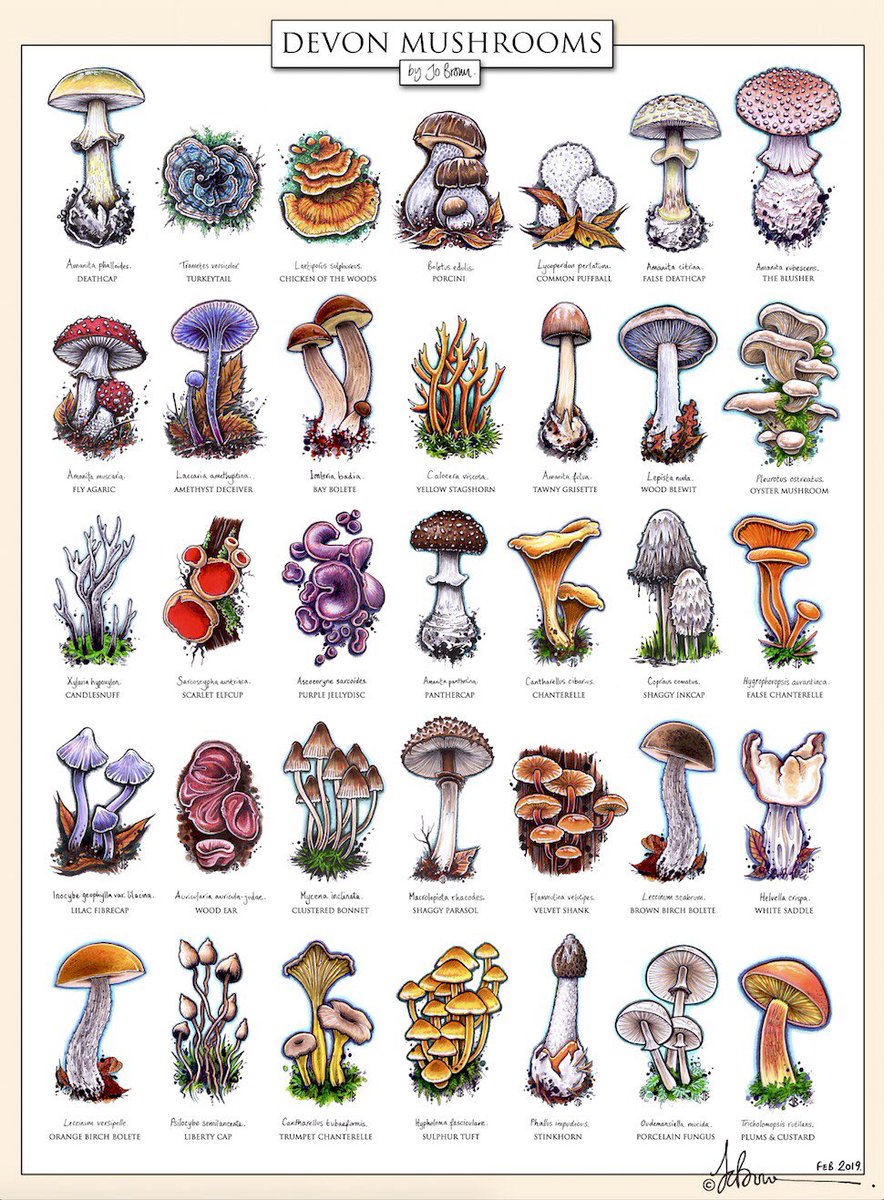 I was so overenthusiastic about my newly acquired mushroom hunting skill that I didn't use a collection basket for the spores to spread, and I harvested some of the smaller fungi that probably could have been left a few more days. This guide advises foragers to only take the largest 50% of mushrooms in one area, only take one from paired mushrooms, and to identify them before removing them from the ground. At my previous apartment in Madison, Wisconsin, I would buy mushrooms at the store to add to stir-fry, ramen, or rice with onion, and the boxes they came in would frequently be growing mold in the bottom the same day. I resorted to canned mushroom in my weakest moments and melted them into some quesadillas, but the taste was anything but fresh. My excitement to see these edible wild foods triumphantly growing in my own backyard is appropriate.

I might need a mushroom basket soon to forage more widely and try out different mushrooms! Have you foraged, and how did you learn? Ever eaten the wrong thing and been sorry about it? Let me know in the comments and have a great week! Sincerely, Jess 🙂